The Best Asia City To Live In The World
Ever wondered what it feels like living far away in a distant country, away from the familiar faces, places, and traditions that remind you of home? A Sense of Home is a series of six short films based on the stories of those who have made a home away from home, capturing the journeys, challenges, and reflections of six individuals in pursuit of their dreams and passion.
​
Get the latest Singapore updates from Singapore Global Network​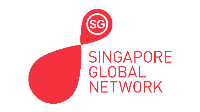 The Singapore Global Network is for you, your family and anyone interested in building connections around the world.
By joining our network:
Be the first to be invited to global and local events

Access our global connections, including 11 in-market SGN Regional Representatives

Receive monthly updates on the latest industry and job opportunities

Get access to exclusive perks from a whole list of Singapore brands