Intro to Phaidon International
​
Who are we?
Phaidon International is a global recruitment company that was established in 2004 in London. Our Founder and then-CEO, started the business in his bedroom, beginning what would become an exciting story of international growth. Since then, Phaidon International has come to be recognised globally as an industry leader in delivering micro-specialist talent solutions to some of the largest, most innovative and prominent institutions in the world. That means we matchmake rare and incredibly talented people with world-leading organisations.
Phaidon International is the parent company of six leading specialist recruitment agencies that operate across six key market verticals.

​
What do recruiters do?
Recruitment is like matchmaking - but for careers! We help people and companies find each other and grow. We focus on providing this service to exceptional professionals, who have spent years honing their skills and experience, and to world-leading organisations looking for specialist talent. As a full-desk recruiter, you'll work directly with our clients and candidates to manage the entire talent acquisition process for both parties.
​What if I have no recruitment experience?
Phaidon's Learning & Development department is one that we are proud of. Starting from day 1, you will be supported with one-to-one coaching throughout your career with us. We put a great deal of effort into developing our junior staff of today into our leaders of tomorrow. Whether you want to have a career that takes you international, gives you a quick route to management or funds the lifestyle that you've always dreamed of, we offer the best platform to fuel your biggest ambitions.
​
Phaidon International APAC - Hong Kong, Singapore, Shanghai & Tokyo

​Phaidon first landed its APAC footprint in Singapore in 2011, since then we've also sprouted our Hong Kong office in 2014. We are constantly expanding, and now we have already expanded in Shanghai and expanding to Tokyo. So don't be surprised if other locations within APAC host new offices of ours. As a region, we now have over 80+ employees!
Our Culture
​Phaidon's culture is one that drives for success - our Asia offices reflect that in full. From our regional leaders down to our junior consultants, we are a high performance, growth-focused, fun and tight-knit community. We recognise that incentives and culture play a big part in supercharged performance so we make sure to provide the right environment and energy.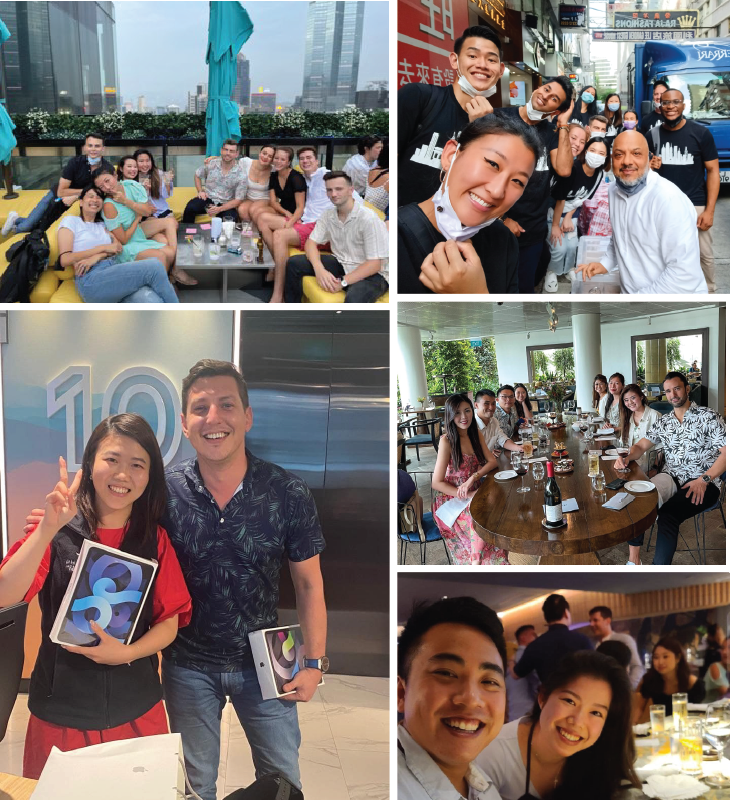 ​
Benefits
​We offer our employees a highly competitive package, including international insurance, generous vacation allowance, and more. In addition to our benefits, Phaidon also offers a number of perks that contribute to our exciting office culture.
18 days of Holiday Days (on top of public holidays).

Comprehensive international insurance and health care.

Company share ownership should you opt-in.

Annual all-expenses-paid trip to Las Vegas - USA, for our top performers.

Half-day off on your birthday.

Weekly and quarterly incentives - 10 Club, Lunch Club, iPad Lucky Draw, Cruise to Nowhere etc.

Revenue-based incentives - Rolex watches, overseas trips, annual parties and more!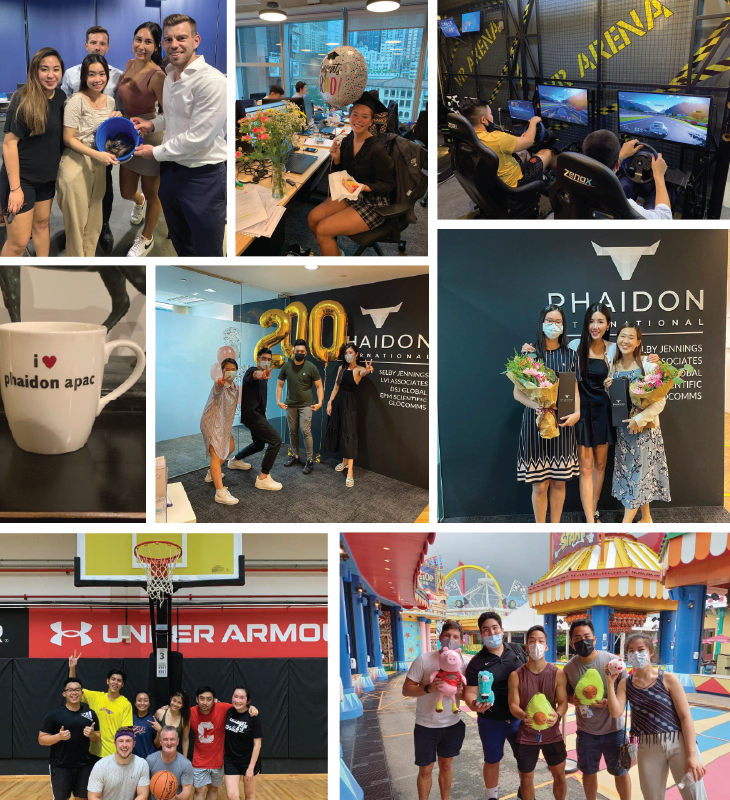 ​
​Join our team
Interested in joining the Phaidon International APAC team?
We are now hiring in Hong Kong, Singapore, Shanghai and Tokyo.
​Fill out the form below and we'll be in touch.
​
​
​
Resources
| | | | | |
| --- | --- | --- | --- | --- |
| | | | | ​ |