We're hiring in Hong Kong, Singapore, Shanghai and Tokyo!
​Join our team
Interested in joining the Phaidon International APAC team?
We are now hiring in Hong Kong, Singapore, Shanghai and Tokyo.
​Fill out the form below and we'll be in touch.​
​
​
Reimagine Your Potential
Phaidon International identifies, sources, and delivers business-critical talent to the most innovative industries in the world.​
We are the talent partner of choice for leading businesses, ranging from Fortune 500 through to venture-backed start-ups, working with highly skilled professionals to solve talent challenges around the world.
We believe that people are at the heart of all organizations, including our own, and we are proud to support businesses of all sizes to meet their strategic objectives. We deliver our capabilities through a deliberately curated group of 6 brands, each one specializing in industries where a relentless supply-demand imbalance exists, meaning you join six companies under Phaidon International, not just one.
Every day we enthusiastically search for people to join us, that are passionate about making a difference in an individual's career journey, and those that want to reimagine their potential. Join one of our thriving teams across Asia Pacific, Europe, and North America, and play a part in a workforce that strives to be the 'go-to' provider for business-critical talent.

Not only do we employ great people, we nurture them too. Become part of an extraordinary journey where global mobility, management, progression, and fast-tracking your career is at the heart of our diverse workforce worldwide

Phaidon International APAC - Hong Kong, Singapore, Shanghai & Tokyo
Phaidon International's first office in APAC launched in 2011, in Singapore. Since then we have expanded into Hong Kong, and most recently Shanghai. With a presence across three continents, over a quarter of our colleagues worldwide have benefited from our global mobility initiative and have internally relocated around the globe. This helps us create a diverse workforce worldwide that understands local culture with an international edge.

Our Culture
Through placing talent, we offer the opportunity for our colleagues to impact sectors of the economy that really matter. And everyone at Phaidon International matters.
We have won awards not only in our end markets, but for our internal culture, development, and our ED&I. We care about who we work with and how we can make a difference. This also applies to who we hire.
In our meritocratic environment our values are at the core of what we do and are more than just words. Through employee-run forums, our training & development and our corporate initiatives to offset our carbon footprint we ensure that our business is a company that leads by example.
​
A Great Place To Work
Our Hong Kong and Singapore offices recently received accreditation from the global authority on workplace culture - Great Place to Work. These certifications speak for our high employee satisfaction and strong workplace morale. No matter which office you are considering, rest assured that Phaidon International APAC is a great place to work.
| | |
| --- | --- |
| ​ | ​ |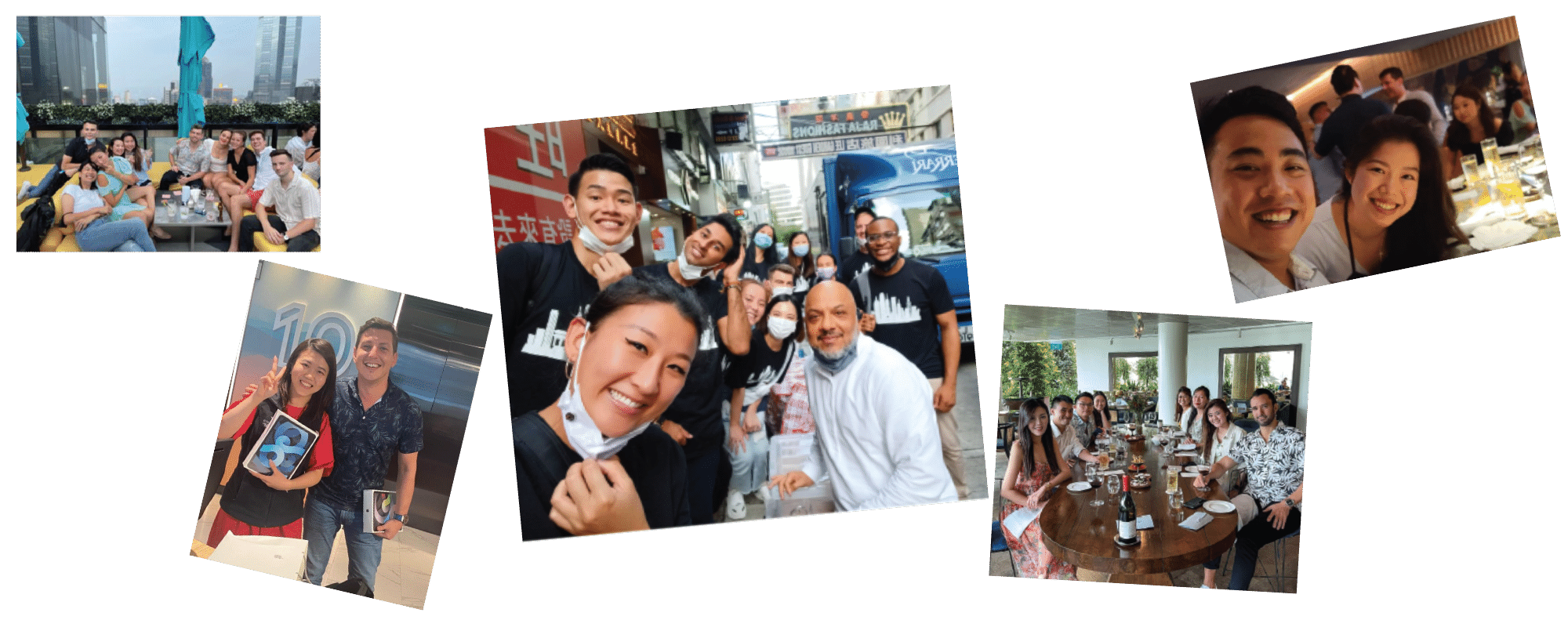 ​
Check out our latest office tour
​
Benefits
From industry-leading annual leave, fitness discounts to wellness days, we know what makes a difference at work. With plenty of social gatherings as well, you'll feel at home in no time. Some of our benefits include:
A minimum 18 days of Holiday Days (on top of public holidays).

Comprehensive international insurance and health care.

Company share ownership should you opt-in.

Annual all-expenses-paid trip to Las Vegas - USA, for our top performers.

Half-day off on your birthday.

Weekly and quarterly incentives - 10 Club, Lunch Club, iPad Lucky Draw, Cruise to Nowhere etc.

Revenue-based incentives - overseas trips and more!
Resources