How Phaidon International supports all women across the business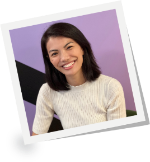 To celebrate International Women's Day, we caught up with Michelle Li, Performance Director for APAC, at Phaidon International.
Originally from Hong Kong, Michelle spent ten years studying in the UK before returning home. After graduating, she started her journey as a recruitment consultant, and eventually shifted to Learning & Development.
With 12 years' experience in a sales environment, she is now responsible for Talent Acquisition, L&D, and Performance.
Michelle shared her views on the importance of International Women's Day, the ways in which Phaidon International supports all women across the business, as well as the advice she'd give her younger self.
Over the years, Michelle's career has presented her with many opportunities to train those around her. This has led her to support her team by helping them find their strengths and build up their confidence, enabling them to excel in their careers. When asked about the proudest moment of her career, Michelle told us:
"There have been a lot a proud moments throughout my career, so it's hard to pick just one that stands out. Reflecting over the last 5 years, I'd say seeing members of my team being promoted.
"Watching my team hire the next generation of Phaidonites is of course a highlight, and then watching my team develop to maximize their potential. This brings many proud moments every day."
The rewarding feeling that comes with watching her team succeed would not have been possible without the support Michelle had from Phaidon International – the support that allowed her to grow into an inspiring leader.
Michelle believes that embracing and celebrating 'traditionally feminine attributes' will help Phaidon International become more successful as a business:
"Recruitment is primarily a male-dominated industry", said Michelle, "so naturally there is unconscious bias. It is important to celebrate International Women's Day to bring this bias to the forefront of minds and create awareness. It needs to be on our radars."
"I've recently been hearing a lot about how one should embrace traditionally feminine attributes, and how it is important for leaders – both male and female – to demonstrate these qualities, such as empathy, nurturing and creativity. I believe that celebrating all these qualities and increasing awareness of their importance will also help us to become more successful."
As a high-performance and growing business, Phaidon International has been able to provide a wealth of exciting opportunities for its employees. Dedicated to recognizing and nurturing talent, we award promotions globally to a large amount of our workforce, and Michelle has had a great experience with getting promoted:
"A great testament to the business I think is that I was promoted while I was pregnant, so I went from being responsible for Learning & Development to also being responsible for Talent Acquisition and Performance, expanding my skill set while I was expecting a baby."
We are proud to say that 70% of female employees in APAC last year received a promotion.
While this figure is great, we recognize that there is always more that can be done to ensure a balanced, inclusive and progressive environment, and so we are continuing to invest in development opportunities, running ED&I employee forums, and offering an enhanced parental leave and pay policy to all of our employees around the world.
Michelle told us about the benefits and policies she believes have been particularly useful to support women at Phaidon International:
"The parental leave and pay policy is definitely a highlight. I received six months of fully paid maternity leave, which I wouldn't typically expect and I'm very grateful for. Compared to Hong Kong in general, you typically receive approximately 14 weeks."
"Our medical insurance policy meant my prenatal appointments were covered and I was able to have my child in my hospital of choice, which is pretty unheard of in Asia. We're very lucky to have these choices and not worry about costs."
Finally, we asked Michelle what advice she would give to her younger self:
"I would say be proud of where you are from. I moved from Hong Kong to the UK when I was young, so for me it's all about embracing who I am, where I am from, and the languages I speak. My younger self didn't always feel that way, but I wish I had.
"For my daughter Penelope, my advice to her is to be sassy! By that I mean, don't hold back and to always back yourself."
__________________________________________
Read more inspiring stories from the women of Phaidon International here.