​Singapore, Immediate release – The Phaidon International team is delighted to have been recognised as one of SME100 Awards 2021's Fast Moving Companies. The annual event, which was broadcasted virtually this year, takes place to crown the top staffing group across Asia Pacific. Phaidon International was credited by an esteemed panel of judges as a leading talent partner and recognised for its high growth enterprise across Singapore. We couldn't be more honoured that our executive search firm has earned national accolade following a year of exponential growth and notable market-driven accomplishments.
Andrew McNeilis, Managing Director, APAC – Phaidon International, comments, "On behalf of Phaidon International Singapore, I would like to extend my thoughts to say how honoured and humbled we are to win this prestigious award." McNeilis further reports, "What we do at Phaidon International truly matters. I thank our hard-working Singapore team who work tirelessly to help our clients solve a pressing business challenge: securing mission-critical talent. Not only does this help our team to be more successful and optimise growth, but in turn, we contribute to the Singapore economy and wider community."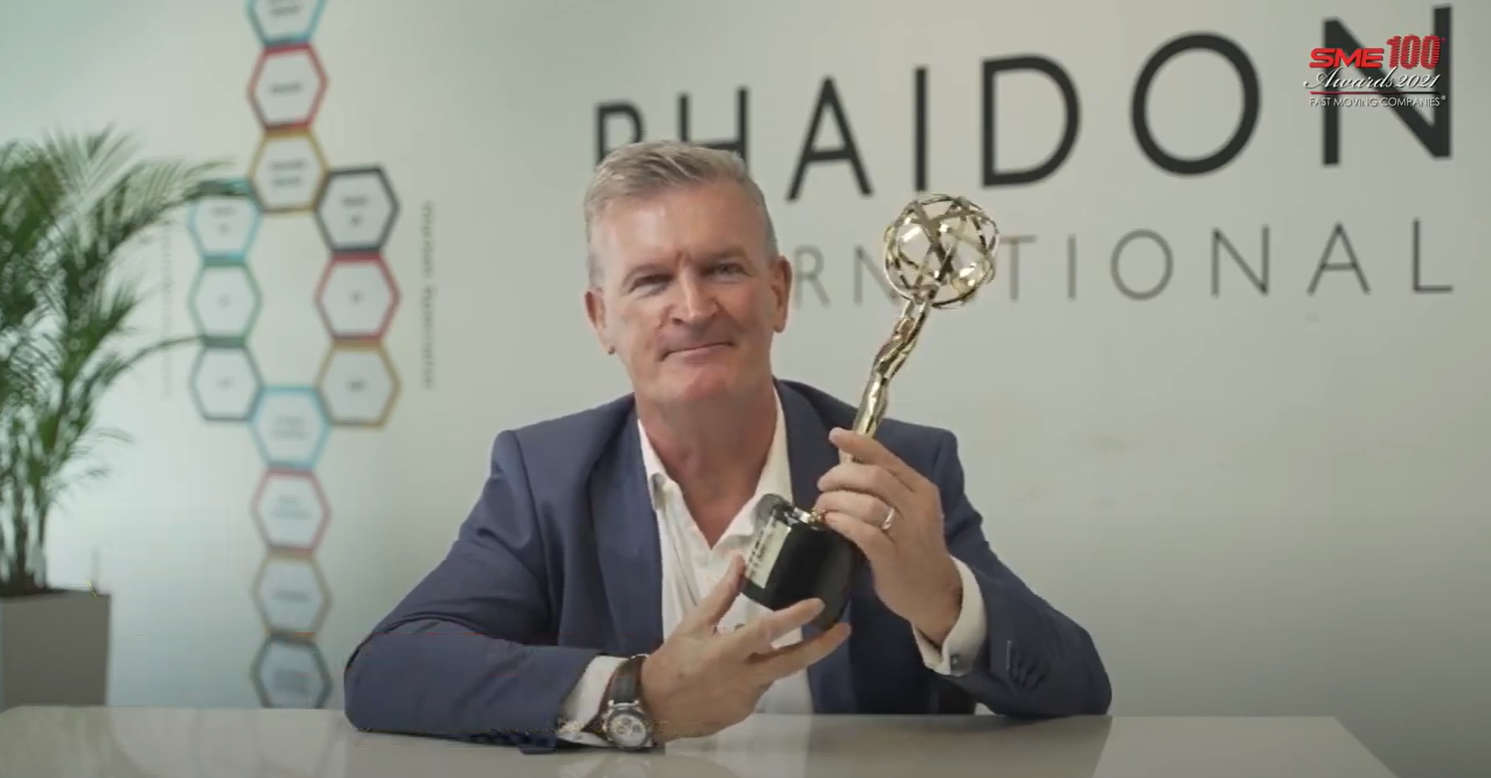 The award comes on the heels of significant industry challenges this year as we, along with our client community, had to adapt to world health problems and rapidly evolving global markets. Despite a background of unprecedented change, we are incredibly proud to deliver business-nuanced talent that drives measurable growth for organisations. Continuously supporting clients through a bespoke talent solution is the cornerstone of our business, and we thank our client network for placing their trust in Phaidon International.
---
For media enquiries or interview arrangements, please contact:
Katrina Chui, Marketing Manager, APAC (Katrina.chui@phaidoninternational.com)
About Phaidon International
Phaidon International is the parent company of six leading specialist talent brands. For more than 15 years, we have given clients and candidates peace of mind that the talent acquisition process is in expert hands. Our continual investment in cutting-edge technologies and consultant training enables us to recruit with speed, precision, and accuracy. Today, we provide permanent, contract, and multi-hire recruitment from our global hubs all over the world. 
Contact us to learn more about our services, to access exclusive research, or to connect with our team of specialist talent experts.