​Boston, MA, January 31, 2021 - Phaidon International recently expanded its physical presence in Boston, moving into a new office space in The John Hancock Tower at 200 Clarendon Street. As a leading global talent group comprised of six specialist brands, this expansion is in response to the firm's rapid continued growth in New England region.
"The new Boston office space will enable us to rapidly expand our business, mirroring the ambition shown by many of our clients in the region," comments Nick Barber, Managing Director and Head of Boston at Phaidon International. "The new space will more than triple our current office space and allow us to make significant additions to our team in the years ahead; strategically enabling us to increase our talent offering across more specialist verticals locally."
The Boston team has been on the ground in the city since 2016, initially opening an office to provide talent solutions to local clients. Over the last six years, the demand for specialist talent has accelerated in New England, as the region has continued to grow as a key commercial hub across several industries. From world-leading life science businesses in Cambridge and prestigious asset managers in central Boston to large blue-chip corporations in the surrounding suburbs, the Boston talent market is increasingly competitive. Phaidon International's office expansion represents further investment in improving the service offering to local clients and candidates.
Kieran Behan, Managing Director – North America at Phaidon International, comments, "Boston, and the wider New England region, is a key growth area for Phaidon International, fueling the company's expansion strategy." He continues, "By expanding our physical presence in the region, we can continue to facilitate long-term partnerships with clients and empower our talent offering."
For media enquiries or interview arrangements:  
Nick Barber
Managing Director, Head of Boston, Phaidon International
Nick.Barber@phaidoninternational.com
Taylor Pendleton
Marketing Executive, Phaidon International
Taylor.Pendleton@phaidoninternational.com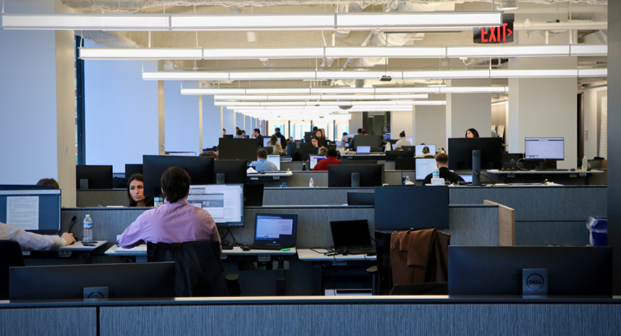 ---------------- END -----------------
About Phaidon International
​Phaidon International is the parent company of six leading specialist talent partner brands. For more than 15 years, we have given clients and candidates a peace of mind that the hiring process is in expert hands. Our continual investment in cutting-edge technologies and consultant training enables us to deliver talent with speed, precision, and accuracy. Today, we provide permanent, contract, and multi-hire talent solutions from our global hubs all over the world. Visit our website to learn more about our services and connect with our teams for support across the following industries: