Global Power 150 – Women in Staffing
150 women each year are honoured to be listed as part of the 'Global Power 150 – Women in Staffing' by Staffing Industry Analysts, and we are delighted that Phaidon International's Chief HR Officer Ulrica Hartogh was featured for 2021.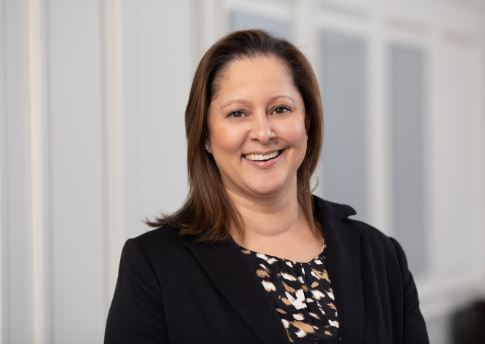 ​ "Our CEO Harry Youtan nominated me, which in itself is great that we have a CEO who sees the value in these awards", said Ulrica when asked about how the awards process worked.
After a year where Covid-19 highlighted disparities between the sexes even more, The SIA Global Power 150 – Women in Staffing list aims to elevate the contributions made by female leaders in the workplace and help improve gender equality worldwide. Against this backdrop, Ulrica said on winning the award:
"When I made the list, I thought what a huge deal this is! From a recognition perspective - when I first joined Phaidon International, the business was on a journey, and I really wanted to be part of it. Now I look back and can say we really are so far on that journey and to receive this award is recognition of the awesome work we have been doing."
"While I was recognised as an individual, it's important to note that my success is down to my phenomenal team and the people in the business around me. I'm very honoured."
Fostering a culture of celebrating success, the business encourages colleagues to highlight award opportunities to fellow employees and the business at the large.
Building communities, driving learning and educational initiatives, as well as developing relationships, CEO Harry Youtan explains his reasons for nominating Ulrica:
"Ulrica has been instrumental in developing and implementing an award-winning people strategy for our 1000+ colleagues globally. Featuring 100 women from the Americas and just 50 internationally who have made significant contributions to the success of their businesses, we couldn't be more proud of Ulrica to be recognised on this prestigious list. Ulrica is a true role model to everyone here at Phaidon International."
​With a remarkable career so far, elevating others and helping them to develop their own path for success, Ulrica summarises this award win:
"It's recognition in terms of what you do, your skills, your practice, your art. At the same time, it elevates us as a business and as a brand. We are growing and evolving, and when we put ourselves forward, it sets us apart from the crowd."

Congratulations to all featured and thank you for your continued investment to provide better talent solutions to clients and candidates worldwide. Discover the 150 profiles featured here: Ulrica Hartogh – Global Power 150 — Women in Staffing (staffingindustry.com)
Reimagine your own potential at Phaidon International by viewing our latest roles.