Architects of the Future Female Leaders Program
Every leader started their journey with a first step. At Phaidon International, we value organic growth, but how do we ensure that we are nurturing female talent within our own ranks, and creating an environment where every Phaidonite has an equal opportunity to succeed?
​Lauren Howes and Miranda Jackson, alongside others, conceptualized an initiative that would provide training and mentorship to emerging female leaders within the firm. The Future Female Leadership Program (FFL) was born.
​In 2022, the first cohort graduated with inspiring results. While you can read about the experiences of three FFL participants here, below you will meet two of the architects behind the program. Lauren and Miranda share their key takeaways from the first cohort, how they think the FFL program will impact leadership at Phaidon International, and why it's important for companies to celebrate events like International Women's Day
Giving a voice to the managers of tomorrow
For Miranda Jackson, Associate Director of Contracts at EPM Scientific, the inaugural cohort has been a great success and will help many talented women establish themselves as leaders.
"The FFL program has provided practical tools, structure, a mindset, a network and put the issue on the agenda," says Miranda. The ability to draw on these skills as people build their careers with more confidence will have an impact further down the line.
Miranda herself has been with Phaidon International for six years. She is now Associate Director of Contracts for EPM Scientific, focusing on the quality market. Along with fellow Associate Director Lauren Howes, she has played a key role in establishing the program and empowering emerging leaders at Phaidon International to take advantage of the platform the company offers them.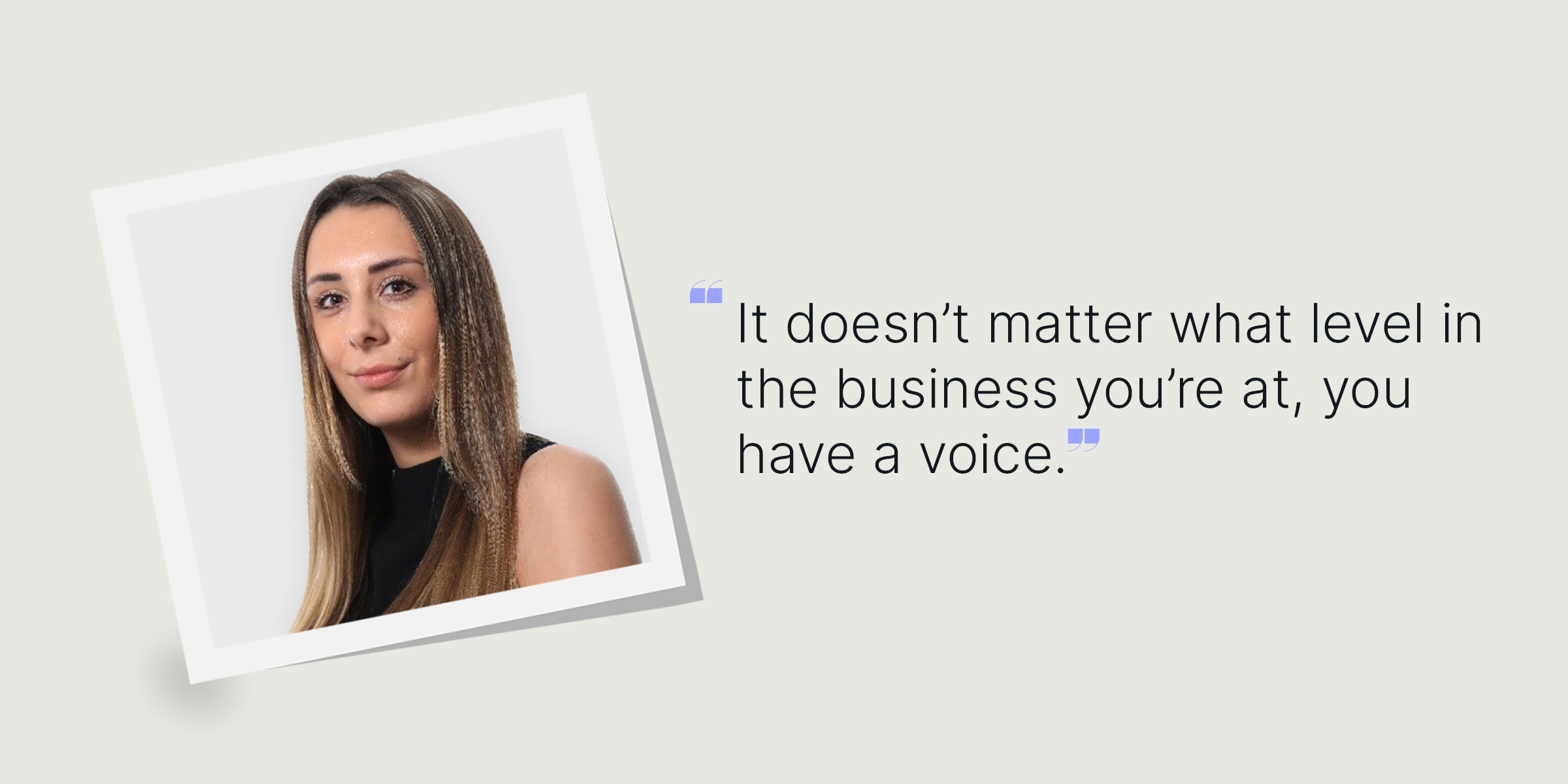 Also an Associate Director, Lauren has been with Phaidon for six and a half years, starting at DSJ Global before moving to EPM Scientific in 2019. Today, she leads a team of 15 across four sub-teams.
As someone who has worked across two of Phaidon International's six different brands, she particularly appreciates the opportunity for cross-brand communication that the FFL program offers emerging female leaders. This has already led to collaboration between brands and departments, strengthening the company as a whole, which she sees as a major benefit of the program.
"Each brand may have a slightly different way of doing things," says Lauren, "so it was good to get different perspectives and see how someone handles a challenge in a different way."
This in turn helps with one's own processes, as Emily, Fran and Shayeree confirm in their account of the FFL program from a participant perspective.
Paving the way to a more inclusive leadership
Beyond the impact of the FFL on an individual level, Miranda and Lauren expect it to have a structural effect on Phaidon International as well.
One of our core values is "You Matter," meaning that everyone has an equal opportunity regardless of background, religion, orientation, or gender. Historically however, senior leadership has been typically dominated to an extent by more males. As a result of the FFL, Lauren hopes that leaders will now be able to include women in conversations they may not have been involved in before.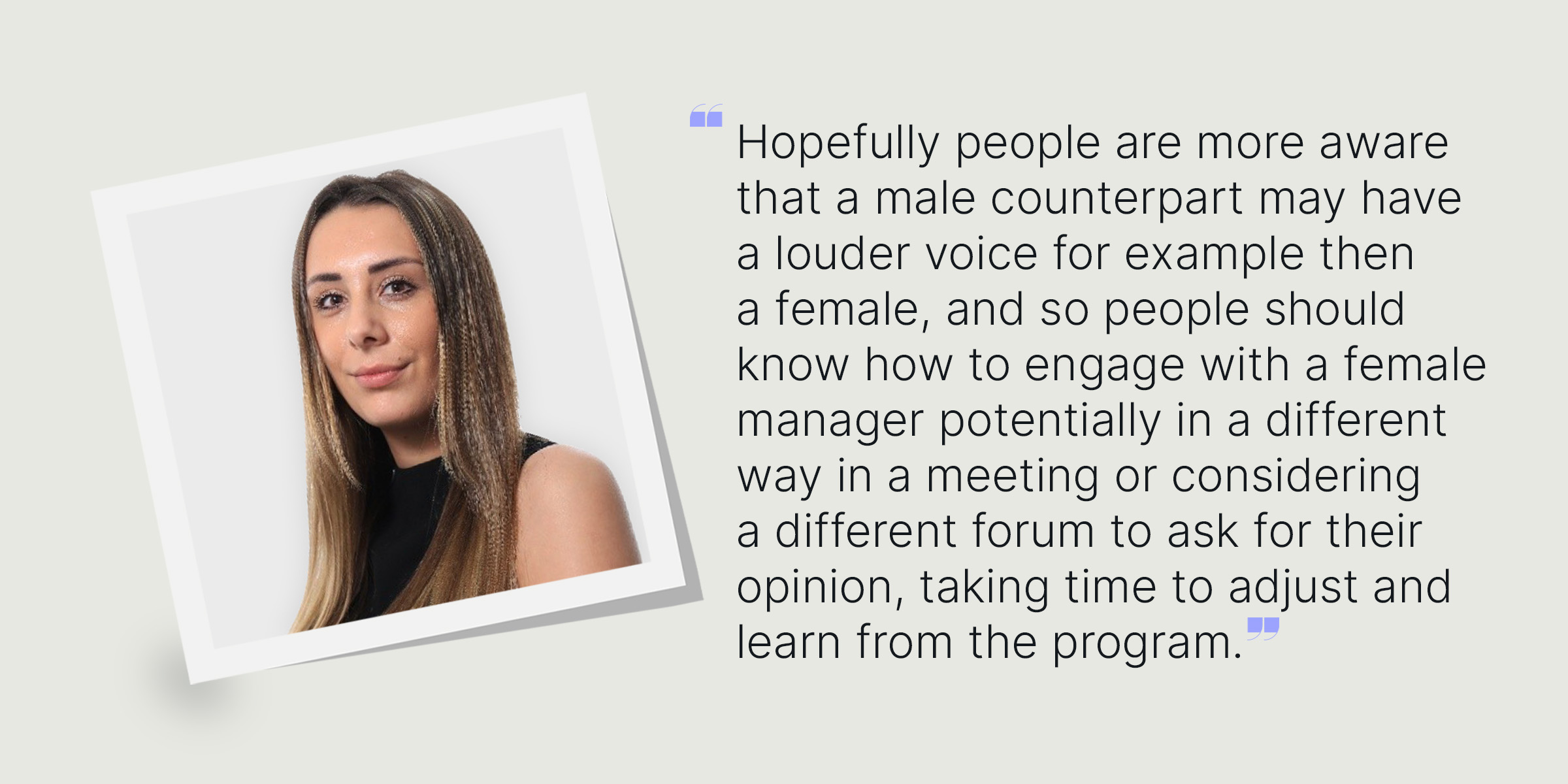 This diversity of styles is something that has already benefited the participants immensely, as the FFL program has allowed managers to explore different approaches or styles. As a direct result, both Miranda and Lauren expect to see many more vocal female leaders at Phaidon International.
International Women's Day
"The engagement in the program has shown that we have a group of very talented women who are invested in their personal development and in advancing their careers," says Miranda. All the more reason to celebrate them and how far we have come at Phaidon International.
One opportunity is International Women's Day, which we use at Phaidon International to highlight the incredible female talent and leadership within our company. At the same time, "a dedicated day creates an opportunity to come together, start conversations, solve problems and share ideas," Lauren explains. While this helps create a better environment for employees to thrive, it also supports the business side of any company – a win-win, as Miranda confirms.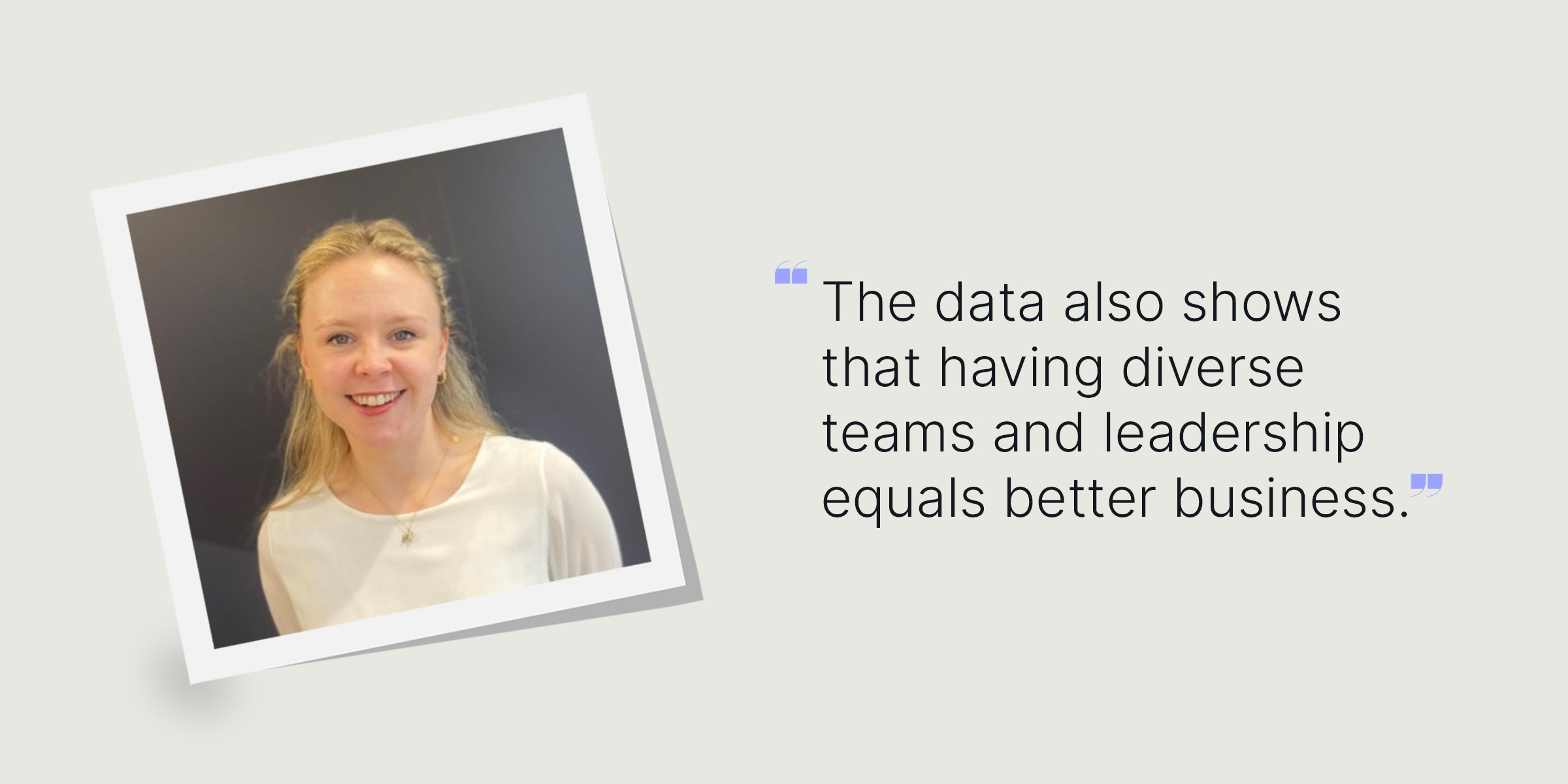 Much like our company, the format of International Women's Day at Phaidon International has evolved.
Lauren remembers that three or four years ago, it was just a talk given by two people. "Now, through our Employee Forum, we select people to participate because we have so much interest."
The Employee Forum is one way we support diversity at Phaidon International, giving employees a platform to talk about challenges and develop strategies for change. Miranda agrees that "there is still work to be done" when it comes to equality. "But by taking stock and reflecting, we can identify areas where we need to improve."
Celebrating success with an eye on the future
Reflection also helps us identify areas where we, or a consultant, have been successful. As Lauren says, she recently realized that her mid-management team is all female, which happened organically. "When I started in mid-management, it was all white men, so now in this day and age, it's pretty cool to have grown a management team of women."
Looking back, she would tell her younger self to stop seeing obstacles in front of her. "Look at the journey as an opportunity to learn and grow. Even if it's difficult, it will help you in the long run."
For Miranda, those opportunities and milestones have changed over the course of her prolific career at Phaidon International. Priorities have shifted, and so has the meaning of success.
Now that she leads her own teams, seeing them succeed has become a career highlight for her. "I'm really proud of them for making their mark on the industry and achieving their personal goals."
Both Miranda and Lauren expect the FFL program to foster even more extraordinary careers at Phaidon International.
"We've been able to change and solve day-to-day problems since these projects launched," Lauren says, "and we can now empower others, because we ourselves are empowered too."
Ready for more empowering stories? Explore our International Women's Day Hub here.