​A challenging world is an alert world. Individually, we're all responsible for our own thoughts and actions - all day, every day.

At Phaidon International, we choose to challenge and call out gender bias and inequality. We choose to seek out and celebrate women's achievements. Collectively, we can all help create an inclusive world.
From challenge comes change, we have an interview with Elle Kaur, HR Advisor, Asia at Phaidon International, let's find out how she chooses to challenge.​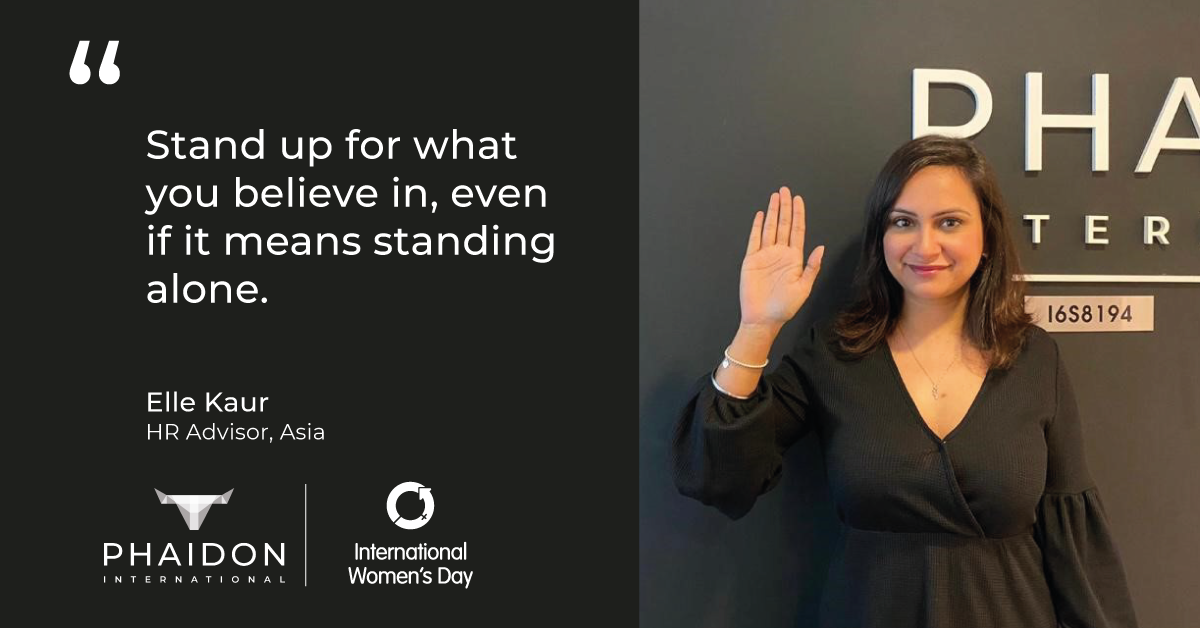 What does the #ChooseToChallenge message mean to you?
From an HR standpoint: Challenging the everyday gender misconceptions and ensuring the workforce is a diverse one with countless opportunities for everyone.
What role can recruiters play in challenging norms and creating change?
Putting forward and backing female candidates for senior positions even when their clients have mentioned that they're looking for male candidates.
What advice would you give to a company trying to create a diverse hiring strategy?
Ensuring employees at all levels are given equal opportunities to progress.
As a female leader, what advice would you give to other aspiring leaders in overcoming potential gender biases and achieving career success?
Stand up for what you believe in, even if it means standing alone.
About Elle Kaur
Elle Kaur is the HR Advisor for Asia at Phaidon International. She is proud of being part of a diversified team at Phaidon International Asia. Especially to see the number of female leaders Phaidon International has in the APAC, all of which are amazing at their jobs.
Visit other International Women's Day related content