​A challenging world is an alert world. Individually, we're all responsible for our own thoughts and actions - all day, every day.

At Phaidon International, we choose to challenge and call out gender bias and inequality. We choose to seek out and celebrate women's achievements. Collectively, we can all help create an inclusive world.
From challenge comes change, we have an interview with Huzie Jasni, Operation Manager, Asia at Phaidon International, let's find out how she chooses to challenge.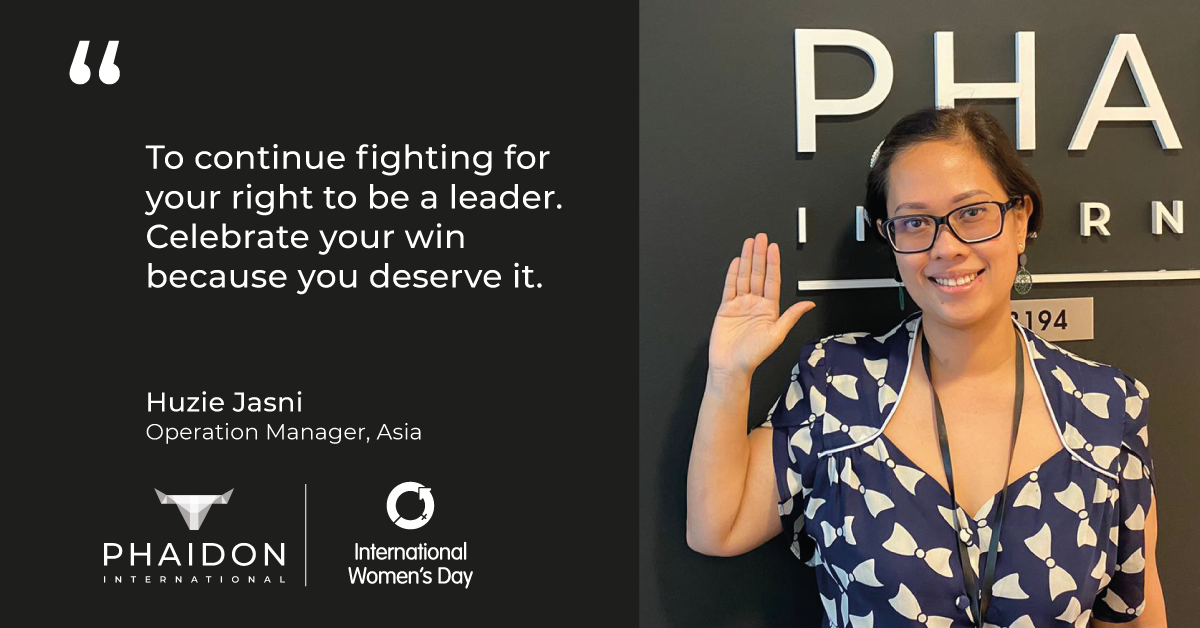 What does the #ChooseToChallenge message mean to you?
Challenge the male-dominated hierarchy from a global perspective. Working together with female leaders who got where they are because they are as skilled if not better.
​
What sort of conversations around gender equality do you have with your clients in your role? Has Covid-19 had an impact on gender equality?
Imparting compassions to those impacted by Covid-19. Understanding the concerns of colleagues and helping them adjust to working from home.
​
What role can recruiters play in challenging norms and creating change?
They could recommend more female profiles to a male-dominated role.
​
What advice would you give to a company trying to create a diverse hiring strategy?
Younger candidates demographics are seeking out companies that allow them to bring their authentic self to the table and celebrate differences. If a company can put more effort into this space will help to create a diverse hiring strategy.

As a female leader, what advice would you give to other aspiring leaders in overcoming potential gender biases and achieving career success?
Fight for your right to party - by Beastie Boys
To continue fighting for your right to be a leader. Celebrate your win because you deserve it.

About Huzie Jasni
Huzie Jasni is the Operation Manager for Asia at Phaidon International. She believes the administration is not just a female role, aim to add a male officer to her rank.
​
Visit other International Women's Day related content